Usability Testing

Ease of use setting up

Rating

Onboarding

Rating

Overall User Interface

Rating

Usability Subtotal




Dotcom-Monitor tool required the lest knowledge to use.

10 possible

The New Relic and Dotcom-Monitor wizards are easy to use.

10 possible

New Relic has the slickest looking interface

10 possible

30 possible
Functionality Testing

Monitoring Algorithm

Rating

Types of Monitors

Rating

Monitoring locations

Rating

Functionality Subtotal
Need to learn node.js and write the script by hand

7

Wizard walks through setup.

7

Easy to navigate

9

23
Run point and click scripting tool and save to cloud.

9

Wizard walks through setup.

7

Requires a little more attention to detail, could use a visual refresh

8

24
Need to learn webInject standards and write xml test cases by hand.

7

Must install Nagios core server.

6

Lacking a modern look, confusing when the menus dissappear from some pages

8

21



Dotcom-Monitor tool required the lest knowledge to use.

10 possible

The New Relic and Dotcom-Monitor wizards are easy to use.

10 possible

New Relic has the slickest looking interface

10 possible

30 possible
Feature Testing

Alerts

Rating

Reports

Rating

Waterfall Chart

Rating

Element Level History

Rating

Screenshot of Errors

Rating

Video Capture of Errors

Rating

Plugin Modules

Rating

Features Subtotal
multiple configurations

5

daily, weekly, monthly SLA reports

9

Detailed

1

Yes

1

Yes

1

Not Available

0

Integration with other New Relic Tools as well as many other vendors

1

18
multiple configurations

5

multiple reports including SLA, executive summaries, daily weekly monthly performance

8

Detailed

1

Yes

1

Yes

1

Yes

1

API, and integration with a few platforms

1

18
multiple configurations

5

basic status, performance

7

Not Available

0

Not Available

0

Not Available

0

Not Available

0

Many plugins to monitor all sorts of different things and different ways to map data

2

14



All alerts are robust with groups and escalation chains

5 possible

All have a number of reports, but most are not very customizable. New Relic has the most and best looking reports

10 possible

Both New Relic and Dotcom-Monitor have detailed waterfall charts

1 possible

Both New Relic and Dotcom-Monitor allow you to drill down into element level histories

1 possible

Both New Relic and Dotcom-Monitor take a screenshot of errors

1 possible

Dotcom-Monitor provides video capture of errors.

1 possible

Nagios is the most flexible in terms of customizing the system using plugins

2 possible

21 possible
---
---
The right web application monitoring software makes all the difference:
Track web application availability / uptime
Measure web application performance
Improve web application functionality
Streamline management, diagnostics, troubleshooting, and mean time to repair (MTTR)
Enhance network infrastructure – address bottlenecks, effectively scale, better plan capacity upgrades
Accurate error & performance alerts –know exactly what caused the problem, as it happens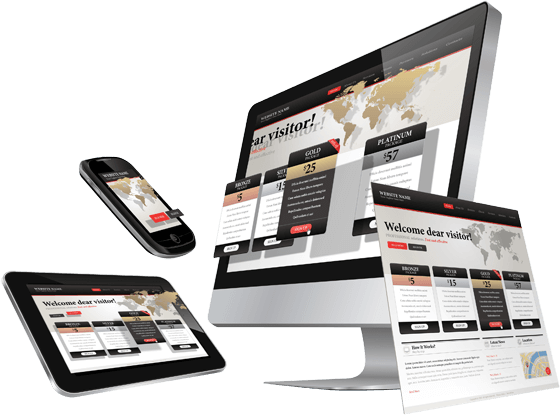 Web Application Monitoring Tools
Every day thousands of websites slow down to a crawl, sites go completely offline or suffer seemingly random issues. Many of these issues end up costing the site owners thousands of dollars in lost conversions. This site was designed to help identify the best tools to find and troubleshoot these issues and resolve the problems.
We have carefully selected and reviewed three of the top web application monitoring tools to help you determine the best way to solve your particular problems and to monitor your environments for further issues.
We understand that there are many more solutions out there, and new tools arrive on the market every day, but we feel the coverage of the tools we have focused on gives us a solid base to form the foundation of your monitoring toolset.
Key factors in web application monitoring include: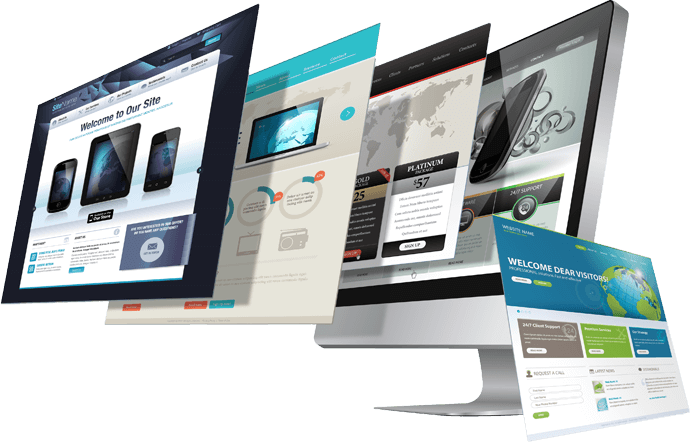 website uptime/downtime
page load speed
element load speed trends
page load speed under stress of many users
infrastructure capacity
site load trends as content increases
real user monitoring (RUM)
synthetic monitoring
rich internet application (RIA) monitoring
When monitoring the status and performance of websites and web applications, there are a variety of relevant metrics to consider. For example, individual page load speed is extremely important to the overall user experience. Monitoring this particular metric can help increase your visitor retention rate while potentially reducing things like support ticket requests.
Another important metric to consider is functionality. While a shopping cart on an e-commerce website may load fast, it may not be fully-functional; thus, it is important to monitor a variety of metrics to get a complete picture of the health of your website. With this in mind, we've taken a number of factors into consideration when designing the comparison categories listed on this website, to account for a wide range of use cases and monitoring requirements.
This page updated on: February 23rd 2018